Product Envy: Update Your Skincare Regimen
Summertime is full of weekend brunches, poolside-selfies, and new, brightly packaged skincare products. It can be difficult to know what skincare myths to believe and which products to buy into. Your skincare offer more than a bright floral packaging, or ads with tanned models though.
Check out these trending summer skincare products that really do live up to the glow.
Get a Little Misty
Once upon a time when I rocked jelly sandals, I thought those little battery-powered, handheld fan/spray bottles were fantastic during the summer. Thankfully, I put away my personal water-fans and discovered there's an adult-worthy product for that. Face mists contain ingredients like rose, hibiscus, citrus extracts, and probiotics that refresh your skin.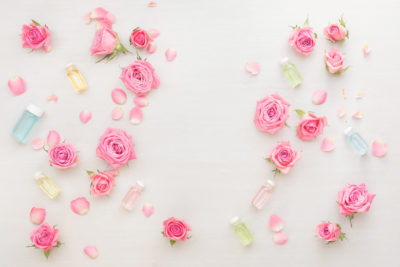 Face mists spritz your complexion with:
Hydration
Illuminating Essence
Energy
Soothing Atomizers
Botanical Extracts
Anti-inflammatories
There are even different mists formulated for your specific skin type. These mists give your face that extra perk-up when the heat has you dragging.
A Girl On the Glow
Celavive just introduced a new Hydrating + Lifting Sheet Mask and I'm obsessed. Sheet masks are easy-to-use beauty treatments that have been a popular staple in Korean beauty regimens for years. With hydrating and lifting properties, sheet masking is becoming a wonderful way to cool off during the summer and get your glow back.
Summary Sheet Mask Hacks:
 Stay cool: Pop the packaged mask into the fridge a few minutes before applying for a cool pick-me-up.
Customize: Snip, trim, or tear areas of the mask to better fit your skin so there's no excess fabric bulges, air spots, or mask-covered lips or eyes. Smooth your mask so it touches every part of that pretty face.
Set a timer: Only 20 minutes max. Leaving sheet masks on longer can actually counteract the effects and remove all the moisture in your skin.
Get steamy: Sheet mask in the bathtub and your skin will really soak it all in.
Facial Massage: Massage all that extra essence into your skin. Even squeeze out what's left in the package.
Jade Therapy
Keep channeling Eastern skincare techniques by calming puffiness with a Jade roller. Jade rollers were first used by empresses and members of the elite in China for centuries. If the royals use it, you know I'm testing it out. Maybe your friends will be green with envy over your lack of redness and under-eye circles.
Talk about ancient glamour. Jade is the perfect shade of minty green and it's cool to the touch. Roll the larger roller along your cheeks, jaw, and forehead. The smaller stone works best near your lips and under eyes. You can even use a jade roller to massage in any oils or serums you use in your skincare regimen.
Bare it All
Summer fashion season is full of shorts, crop tops, and bare shoulders. But, if your skin gets dried and bumpy during the cold winter like mine does, you're probably hesitant about showing off your bare shoulders and knees.
Body scrubs are my skin savers right now. These scrubs exfoliate your skin and leave it feeling soft and hydrated. With lovely scents, naturals oils, and great exfoliating properties use a body scrub once a week to keep your summer skin sun-kissed and smooth. There are plenty of brands that use coconut oil, aloe vera, and coffee to keep their scrubs more nature-friendly.
#SkinConfident
Summertime or not, if your skin is well taken care of and you're focusing on keeping it healthy, your glow will light up the room. Trying new products and finding some fresh favorites is plenty of fun. Remember though, no amount of product or beauty treatment can cover up the unique, flaw-some quirks that make you beautifully you.
"Celavive is absolutely devine, my face always feels nourished, soft and moisturized never dry.  I have many compliments on how beautiful my skin is!" – Linda Holmes
If you are interested in finding out more about Celevive, Shop Here