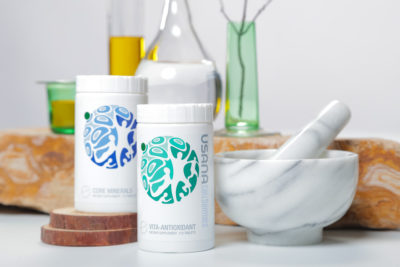 You've probably taken a trip down aisles of your favorite supermarket and seen the horde of nutritional supplements fighting tooth and nail for your attention. Some come in fun shapes and some are tasty and gummy (and probably spiked with sugar). Some promise all the nutrients you need in one tablet and others might include probiotics or natural herbs. They're all different in some ways and the same in others. But one thing is certain—not all supplements are created equal.
USANA's core supplement pack—USANA® CellSentials™—consists of Vita Antioxidant™ and Core Minerals™. Both of these are much more than your average multivitamin. With their premium blend of a broad spectrum of vitamins, minerals, antioxidants, and other nutrients, they clearly stand above other supplements found at your average supermarket.
But what about other premium supplements? How does USANA's CellSentials stack up against its tougher competitors? Let's take a close look at CellSentials and see what makes it shine in a sea of endless options.
Zooming in on the Ingredients
One way to see how CellSentials stands above the competition is to simply look at the amount of key nutrients it provides compared to similar multivitamins.
Vitamin A helps maintain a strong heart, immune function, and eye and lung health. CellSentials provides 6000 IU in one serving while other premium multivitamins, like GNC Women's Ultra Mega 50® Plus** and New Chapter Only One Multivitamin**, only provide 5000 IU of vitamin A per serving.*
CellSentials also steps ahead with Vitamin C—an essential nutrient when it comes to maintaining healthy veins, muscles, tendons, bones, teeth, and skin. GNC Women's Ultra Mega 50® Plus provides 200 mg and New Chapter Only One Multivitamin provides only 60 mg of this vital nutrient. CellSentials delivers 500 mg of vitamin C per serving.*
Iodine is another key nutrient and is crucial for the normal production of thyroid hormones. These hormones help regulate metabolism, growth, reproduction, and protein synthesis. CellSentials provides 250 mcg while GNC Women's Ultra Mega 50® Plus provides 150 mcg and New Chapter Only One provides 75 mcg.*
With these key nutrients, CellSentials provides you with a higher amount per serving. And this is important. You see, nutritional authorities established the daily recommended nutrient levels based on what it takes to avoid deficiency. But these amounts aren't at levels more recent research shows can help make a difference in your long-term health. Sometimes you need a supplement that simply provides higher levels.
That's not all. Another consideration when you compare supplements is the ratio of nutrients used together. It can be tempting to pick and choose your nutrients. But those nutrients might be affected by others. For instance, calcium and vitamin D work better together. You need enough of one for the other to be used correctly in the body. The relationships between nutrients can be complex.
A well-designed multivitamin and mineral supplement is made with these complexities in mind. It provides you with the right balance of nutrients. That's where the USANA CellSentials come in.
The Difference Comes with InCelligence
Not only does CellSentials provide you with a superior blend of nutrients, but it also has an extra ace up its sleeve—USANA InCelligence Technology®.
CellSentials goes beyond simply supporting good health with nutrients. It also helps activate some of your cells' natural responses through a process called cell signaling. These responses promote youthful cellular function, so your body can adapt to your unique lifestyle needs and help you age well.*
This is what InCelligence is all about. It's a cutting-edge technology that is the key to helping you unlock the potential within your cells.* Not even the closest competitors address cellular nutrition like CellSentials does.
Tested for Quality and Crafted with Care
When comparing supplements, it's important to take a close look at what the supplement is made of. But it's just as important to learn how the supplement was made.
USANA manufactures all its tablet supplements in a state-of-the-art facility and follows the Good Manufacturing Practices (GMP) mapped after pharmaceutical GMPs.
USANA also has an in-house team of expert scientists and cutting-edge laboratories to ensure that every ingredient used is pure, potent, and of the highest quality. For an ingredient to even be placed in our warehouse, it must undergo rigorous and ongoing quality inspections.
The CellSentials itself will undergo up to 900 different tests. That's a lot of science. And it's also made only with active ingredients that can be properly used in your body.
USANA takes manufacturing very seriously, and you should too. Many companies that make even premium supplements simply don't trust as heavily in scientific testing and research as we do.
If you still need convincing, go ahead and take a full tour of our manufacturing process yourself by watching this video.
Better Health Begins with Better Nutrition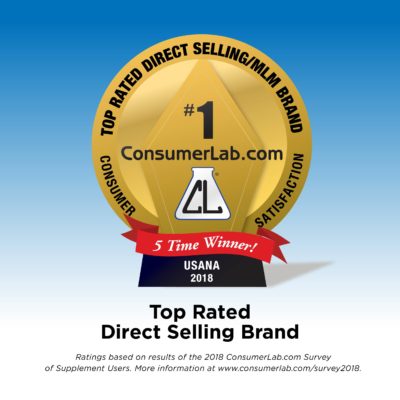 We can go on all day about how great the USANA CellSentials are. But it wouldn't mean much if other scientific experts didn't say the same. That's why USANA obtains third-party verification through the NSF and LGC to confirm what we claim on our labels is correct and to test for banned substances. ConsumerLab.com has also tested and verified some of USANA's supplements. You see, we're not just patting ourselves on the back here.
Adding the CellSentials to a varied diet will help you build a foundation to support vibrant and long-term health. And the results speak for themselves. When taken for one month, the CellSentials have been shown to increase circulating blood levels of many nutrients known to be beneficial for health.*
And that's how CellSentials stacks up against even the toughest competition. It's not an easy struggle, but it's more than worth it. Why? Because health is the greatest gift we've been given.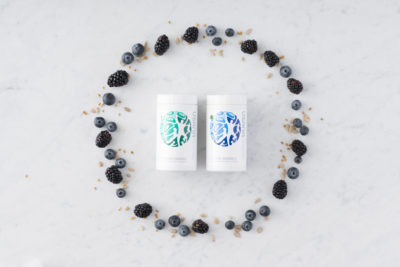 Learn more about CellSentials and all it has to offer. And always make sure to consult your physician about what supplements may be best for you.
East Coast Life Solutions would like to offer you a Free Wellness Consultation, hop on over to our website @eastcoastlifesolutions.com  or Facebook to book an appointment.
*These statements have not been evaluated by the Food and Drug Administration. This product is not intended to diagnose, treat, cure, or prevent any disease.