June is Men's Health Month.  And sometimes us manly-men, guy's guys have trouble acknowledging our health issues or that our bodies need different care as we get older.
And unfortunately, rubbing some dirt on it or a stiff drink can't solve all our ailments.
That's why it's so important to recognize men's health and the issues we may face and how to help ensure a lasting, healthy life.
Our dad's or that special hunk in our lives are so important to us and just being conscious of the health risks men face as they get older can make a difference.
I personally can't wait to be a dad, mainly to drop some corny dad jokes.
Knee slappers such as:
"Did you hear about the restaurant on the moon? Great food, no atmosphere."
Or "I'll call you later. Don't call me later, call me Dad."
And the classic, "Dad, did you get a haircut? No I got them all cut."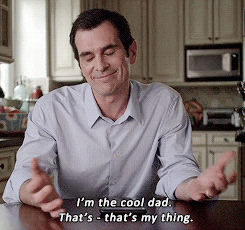 So during this Men's Health Month, here are a few tips to keep in mind to support a healthy, rugged, manly body and lifestyle.
Testing, Testing
Taking a visit to the doctor's office or hospital usually isn't considered a one way trip to fun town, but when it comes to checkups and exams, it can be extremely vital to your health.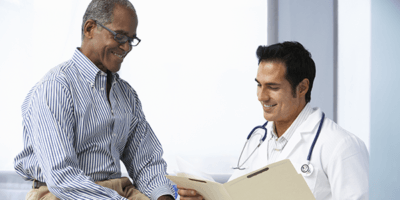 As a man in his younger years, I don't visit the doctor that often. I even try to avoid them most of the time. People of my ilk think we are invincible and don't need to waste our time at the fancy doctor's office. But I am not invincible (probably), and I know that when I get older and eventually have a wife and kids to take care of, going to the doctor for tests and examinations is absolutely crucial.
Starting around the age range of 40–50, it is considered very important for men to get tested. Specifically for things like high blood pressure, cholesterol, colon cancer, prostate cancer, glaucoma, and skin cancer. I know what goes in (literally) to some of these exams, and it sounds scary, to be honest. But having the peace of mind of good health makes it all worth it.
And maybe, if you're good, the doctor will give you a sucker when it's all over.
Kicking the Habit
We all know that smoking and heavy drinking are never ever good for us. The consequences of those actions can catch up to us real fast as we get older.
Quitting smoking can be one of the hardest things to do, but the health benefits of doing so are quite impactful on the overall health of your body.
Your blood pressure, heart rate, risk of heart disease and stroke all have the possibility to be positively impacted when you quit smoking.
It's always a good idea to drink in moderation. Having one to two drinks like red wine every so often is thought to even have some positive health benefits. But it's important to remember — especially in social settings — to not drink excessively. The consequences of doing so could be detrimental to your health and your morning the next day.
Do You Even Lift, Bro?
Getting sufficient exercise is a necessary step in staying healthy. But throwing around huge weight becomes more difficult and could be harder on your body as you progress with age.
One key thing to remember when you work out, is to focus on getting the technique. A perfect technique helps prevent pulling muscles and damaging joints. There are many articles and YouTube videos to help teach you the safest and most effective ways to do an exercise.
Another area for aging men to focus on while working out is doing isolation exercises. These are lifts that prioritize one area— like bicep or hamstring curls. Isolation exercises can help with your technique and aren't as strenuous as bigger lifts, so you can do more reps.
Lastly, change it up! Doing anything from using weights one week and resistance training the next, or something as small as changing your grip, stance, or rep scheme — can be enough to help prevent injuries and increase muscle growth and activity.
Whether you are a father of human children —or like me — the father of furry animal children, I hope you have a great Father's Day!